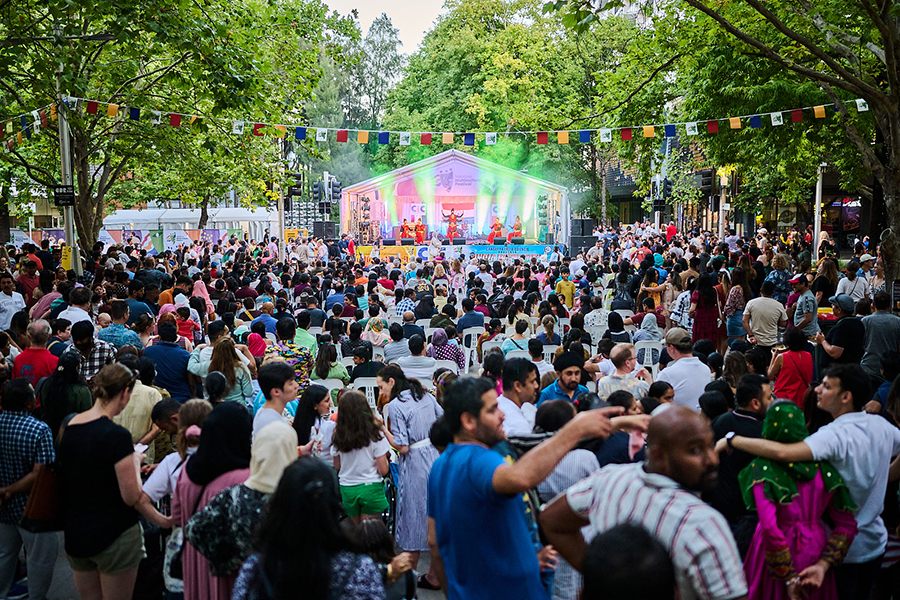 Above: Attendees at the festival enjoying the live music (image credit: National Multicultural Festival)

National Multicultural Festival 2023
On Sunday 19 February, TIS National participated in the 2023 National Multicultural Festival in Canberra. We were able to send four dedicated staff to promote TIS National, showcasing our range of services to the community. The team connected with many curious bilingual individuals who were keen to learn about joining the interpreter panel to help the community.
A regular stream of event goers stopped by the TIS National stall, asking questions about interpreting services in the community. The day was a huge success, contributing valuable insight to multicultural Australia and the community as a whole and a deeper understanding of the critical service our interpreters facilitate.
Those interested can use this link to access information regarding the festival.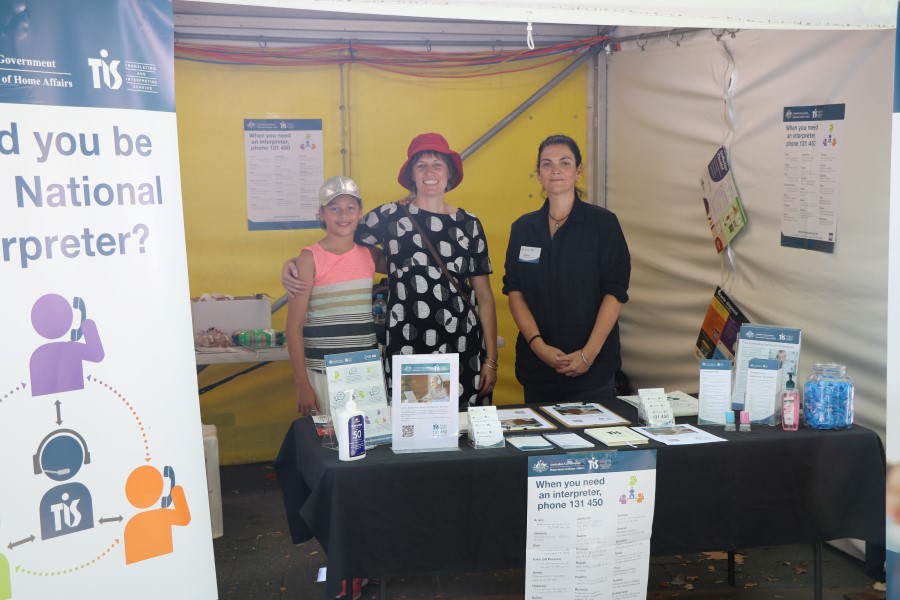 Above: Ali Mond (Assistant Secretary, Migrant English and Language Services Branch) visiting the TIS National stall with TIS staff member, Elektra Soublis